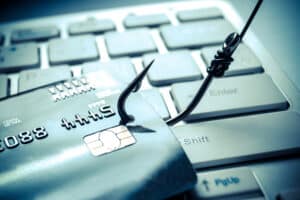 In today's increasingly digitised world, the banking industry is at the forefront of technological advancements. With the convenience and efficiency of online banking, however, comes the imminent threat of cyberattacks. As a leading cybersecurity business, we understand the severity of these risks and aim to shed light on the common cyber threats faced by banks. In this blog post, we will delve into the lurking dangers and explore the preventive measures that financial institutions can employ to safeguard their operations and customer data.
Phishing Attacks: The Deceptive Hooks
Phishing attacks are one of the most common and pervasive cyber threats targeting banks. Cybercriminals employ social engineering techniques to deceive customers and gain access to sensitive information such as login credentials and credit card details. These attacks often involve emails, SMS messages, or phone calls that mimic legitimate financial institutions, luring unsuspecting victims into providing their confidential data. Banks must educate their customers about recognising phishing attempts and implement robust email filtering systems to minimise the risk of successful attacks.
Malware Infections: Silent Intruders
Malware, including viruses, worms, and Trojans, poses a significant threat to the banking sector. Malicious software can be surreptitiously installed on banking systems, compromising security and enabling unauthorised access to sensitive information. Cybercriminals may exploit vulnerabilities in outdated software or deceive users into downloading infected files. Banks must regularly update their software and employ robust antivirus and anti-malware solutions to detect and neutralise potential threats.
Distributed Denial of Service (DDoS) Attacks: Overwhelming the Defences
DDoS attacks aim to disrupt banking services by flooding the network with an overwhelming amount of traffic, rendering it unavailable to genuine users. By exploiting multiple compromised devices, hackers can launch coordinated attacks that paralyse a bank's online infrastructure. Financial institutions should invest in robust network infrastructure capable of absorbing and mitigating DDoS attacks, along with implementing traffic filtering mechanisms to weed out malicious requests.
Insider Threats: The Devil Within
While external threats are a significant concern, internal vulnerabilities cannot be overlooked. Insider threats, whether unintentional or malicious, can have a substantial impact on a bank's cybersecurity posture. Employees with access to sensitive data can inadvertently leak information or fall victim to social engineering attacks. Banks must implement strict access controls, monitor employee behaviour, and provide comprehensive cybersecurity training to reduce the risk of insider threats.
Advanced Persistent Threats (APTs): Stealthy Intruders
Advanced Persistent Threats are sophisticated, long-term cyberattacks orchestrated by highly skilled hackers. These attacks often involve multiple stages, including reconnaissance, infiltration, and data exfiltration. APTs are difficult to detect as they typically exploit zero-day vulnerabilities and evade traditional security measures. Banks must adopt multi-layered security solutions, including network segmentation, encryption, and real-time threat intelligence, to mitigate the risks associated with APTs.
The banking industry faces an ever-increasing array of cyber threats, necessitating robust cybersecurity measures to safeguard critical infrastructure and protect customer data. Phishing attacks, malware infections, DDoS attacks, insider threats, and APTs are among the common challenges faced by financial institutions. By implementing a comprehensive cybersecurity strategy, including user awareness training, advanced threat detection systems, and strict access controls, banks can enhance their security posture and mitigate the risks associated with these threats.
At Quod Orbis, we recognise the gravity of these challenges and work tirelessly to stay ahead of the evolving threat landscape. Through continuous innovation, collaboration, and education, we aim to support banks in their quest to protect their digital assets and maintain the trust of their customers. Together, we can build a resilient and secure banking ecosystem that safeguards the financial interests.