The Top 6 Benefits of Continuous Controls Monitoring
A cacophony of complications has meant that businesses are struggling to implement a security plan that offers the assurance they need that defenses can prevent cyber-attacks
Increased regulation, higher customer expectations, investment in emerging technology and expanded risk management have placed potentially detrimental pressure on budgets. Coupled with that is the need to be agile in an approach because of the evolving workforce and increasing sophistication of cyber-criminal has meant new challenges that need to be overcome.
Acceleration in digital transformation and a wider attack surface has provided CISO's with a headache in terms of managing and securing a business primarily, as a result of these key areas:
1. Increase of Board oversight
Boards are now being held accountable for the security of their business due to an increase of regulatory compliance, meaning they need to understand their total security posture. In one aspect this is positive, but how CISO's mitigate cyber risk is critical to get the Board support for further investment. Static reports with no context are not good enough to help support any evidence they may need to substantiate understanding.
2. CISO's need to maximise current investments
CISOs now have c.25 different tools in their armoury and how they maximise the ROI of these is key to increasing the productivity of their teams. Ensuring they extract maximum value from each to close any potential gaps is key to keeping control of budgets and resource requirements while staying secure.
3. Lack of resource
There's been so much written recently regarding the skills gap and the great resignation which is further exacerbating the issues of a disparate approach. Managing your team's workload and supporting their wellbeing is key to retaining staff. Especially in Cyber where new jobs offers tempting skilled people is always a big risk.
4. Increase of compliance and regulations
Enterprise organisations not only need to adhere to internal audits but also external compliance as well. Plus, commonly, firms now also do threat modelling such as MITRE. This means managing all of these compliance and regulations are adding significant burdens to already stretched teams.
So, what is the answer to meet these challenges?
Emerging into the forefront in business is Continuous Controls Monitoring (CCM).
CCM offers you a real time view of how your Cyber and Risk eco-system is performing. It's not another security tool but a platform that pulls your environment together offering you the assurance you need for how you are adhering to your own cyber strategy and industry compliance regulations.
CCM transforms a business's security posture from sample-based testing to full automated Continuous Controls Monitoring. This is resulting in business operational superiority and increased productivity of your teams feeing them up to focus on other critical work.
So top line what does continuous controls monitoring provide you?
Assurance: Continuous, real-time visibility of control state, security posture and technology performance
Automation: Automated evidence collection and remediation
Risk/Compliance Visibility: Enables continuous compliance and cyber risk management
Maturity: Provides fact-based view to enhance cyber resilience
Single Source of Truth: One platform – one single source of truth for all your teams and MI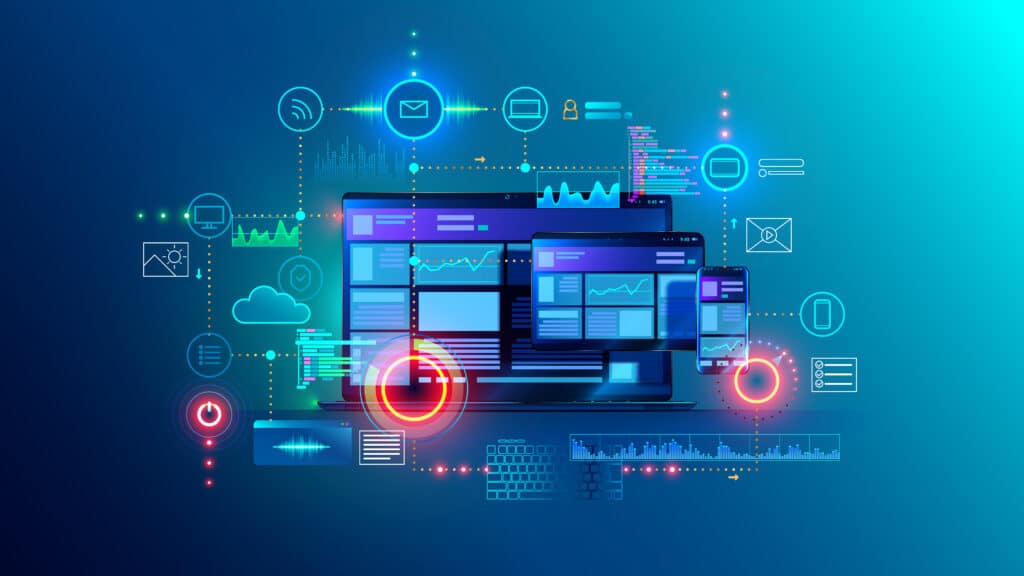 Exploring these top line benefits in more detail, the 6 key benefits of Continuous Controls Monitoring are:
Assurance through enhanced Accuracy – Your security and risk posture in real time CCM is your single source of truth, monitoring your controls and reporting in real time that your environment is secure and compliant. This means that we are also report the accuracy of your compliance consistently and provides accurate information for your Risk and Audit teams removing any manual processes which currently exist which can waste lots of your teams' time.
Automation increases productivity for your teams By gathering data direct from your technologies CCM is fully automated, allowing your controls to be tested continuously. This provides compliance professionals total assurance that any issues can be caught before they develop into real problems. Not only that, CCM frees up time for compliance and audit professionals to focus on higher-value tasks such as modernization of their policies and control structure.
Automation improves your IT Operational Efficiency When you eliminate the need to monitor multiple platforms that are ensuring your security and monitoring your risk, you eliminate inefficiency. No longer do you need multiple members of your team visually watching whether you are remaining compliant or that you are in no danger of being breached, CCM provides that service for you and will create custom reports from board level to operational level. This not only reduces alert fatigue within your teams but allows you to become more efficient in your IT operations
Maturity – Providing Cyber Risk Quantification By gathering quantitative data from your tools, you are much better placed to manage cyber risk. You can not only present this information to the board as they need it but you know where any gaps might exist and so where your next investments should be made. Without CCM you need to reply on point in time sample data, this is just not sufficient anymore and restricts your plans while using up time you that can be best used elsewhere.
Risk and Compliance Visibility because of continuous compliance An old Cyber saying goes, just because you're compliant does not mean you are secure. Regulations are written in broad terms and not always specific to your organization. Demonstrating compliancy is a time-consuming process that doesn't always help keep you secure. Continuous Controls Monitoring provides the assurance you need that your business is continuously compliant. By monitoring all your platforms, CCM provides the real time information that you need to have a clear, single source of truth on your compliance status.
Visibility- your single source of truth creates 75% saving on your ROI in the first year
Implementing continuous automation ascertaining your cyber, risk and compliance posture is typically saving a medium/large FTSE 500 organisation with high compliance demands around 75% in the first year. So as budgets are tightened and boards are analysing expenditure, to be able to demonstrate this level of ROI as well as being able to demonstrate total visibility of your business' risks, compliance and cyber status, is imperative.
Want to find out more about the ROI? Read our blog https://www.quodorbis.com/new-analysis-maps-out-75-annual-cost-savings-value-and-roi-of-continuous-controls-monitoring-approach-to-audits-and-compliance-2/
We're only touching on the top 6 benefits of CCM here, there are multiple advantages that continuous controls monitoring can provide but one thing is for sure – with an advancement in technology, and the increasing sophistication of cyber criminals, can your business afford to continue to monitor your security controls with legacy procedures?
Worth an investigation and fancay a chat? Contact us for more information.